Home / NBI Clearance: Walang PRINT button!!!





Seems unusual when I tried to get an NBI clearance for my cousin, nagbayad na sya sa 7/11 and i went to nbi clearance website online again.




nung tinignan ko na transactions page, okay naman PAID na.. pero yung lintek na print button wala!!!! no print button!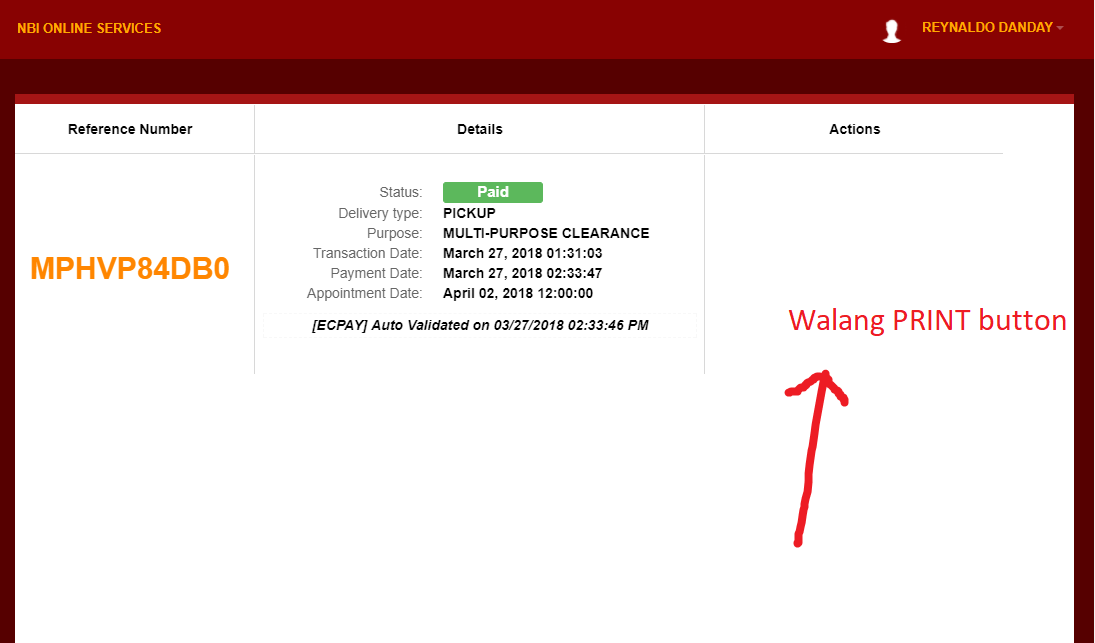 asan na??? haha
Note: Those details are not mine (sa pinsan ko yan hehe)
how to fix this???
EASY.
I resize mo lang yung window ng browser mo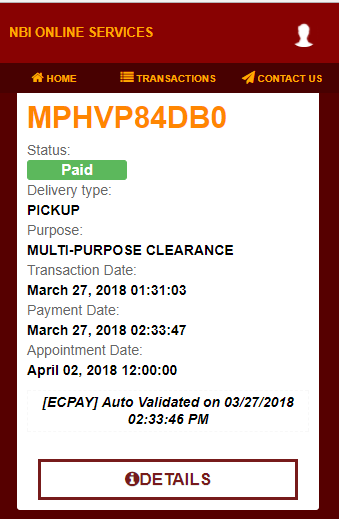 AYUN ang DETAILS button!!! i click mo lang yan para lumitaw na yung application form na ipiprint mo hehe.
I think may problema sa CSS ang website ng NBI clearance. yung designer nito may sala hahahaha.
to NBI web designer / developer,
ayusin nyo po yung @media query.. kase paano na lang yung mga non IT na users.. nga nga